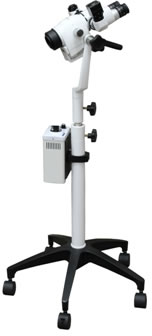 Interstate Microscope Co. has over 32 years experience  servicing  clients in a 3 state area in the southeast. Owner and tech Robert Bryant originally operated under the name Mountain Microscope. He has consistent success in repairing most makes of microscopes, colposcopes and slit lamps.
Interstate Microscope's clientele consist of Hospitals and Doctor's Offices, such as Family Practice, Urologist, Gynecologist, Hematologist, Dermatologist and Veterinarians. We also service industries such as wire manufactures and plastic injection industries.
Our office is in Tryon, NC. We serve Asheville, Durham, Chapel Hill, Greensboro, Hickory, Boone, Highpoint, Burlington and Charlotte North Carolina; Columbia, Greenville and Spartanburg South Carolina; Johnson City and Knoxville Tennessee and the surrounding areas.
Experience
We have experience with most makes and models of microscopes.
Olympus
Nikon
American Optical
Spencer
Seiler
Swift
Accuscope
Leica
Zeiss
Reichert
Leitz
Many other microscope brands

We have the knowledge and experience you need to keep older, vintage or economy microscope functional.
We have sources for any parts needed to keep your equipment serving you.