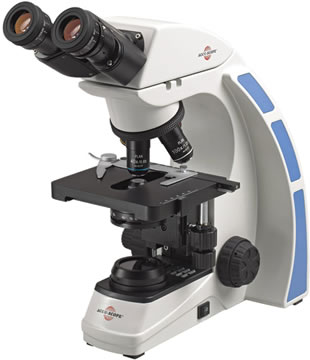 Interstate Microscope specializes in the care and maintenance of laboratory equipment. We clean, repair, calibrate, inspect, test and maintain microscopes and other laboratory equipment. Our technician has over 32 years experience.
Our office is in Tryon, NC. We serve Asheville, Durham, Chapel Hill, Greensboro, Hickory, Boone, Highpoint, Burlington and Charlotte North Carolina; Columbia, Greenville and Spartanburg South Carolina; Johnson City and Knoxville Tennessee and the surrounding areas.
Microscopes
Autoclaves
Sterilizers
Blood Pressure Cuff calibration
Baby scales
Adult scales
Freezers and refrigerators
Centrifuges
Colposcopes
Slit lamps
Your laboratory equipment represents a significant investment. Cleaning and maintenance will ensure your microscope and other instruments last. Regular care will make sure that even older equipment continues to give you accurate results.
To produce the best image possible, your microscope must be regularly maintained. A properly maintained microscope is essential to precise diagnosis. Poor maintenance results in unreliable information and poor quality images. It also reduces your microscope's useful lifetime.
Your microscope should be serviced yearly or every 200 hours of use.
Service
We come to you. Interstate Microscope performs service on-site at a time convenient for you.
We will provide a loaner microscope when there is an urgent need or a crisis situation.
We have replacement lenses, springs and other parts on hand for each job.
Just a phone call away.
We are there for you. Interstate Microscope provides free phone support when adjustment or focus is lost and you need it back immediately.
Emergency Service
Interstate Microscope offers emergency service.
Response time for emergency calls is normally 24 to 48 hours.
We will provide a loaner microscope when there is an urgent need or a crisis situation.
Interstate Microscope Co.
Quick response. Dependable service. >
Experience
We have experience with most makes and models of microscopes.
Olympus
Nikon
American Optical
Spencer
Seiler
Swift
Accuscope
Leica
Zeiss
Reichert
Leitz
Many other microscope brands

We have the knowledge and experience you need to keep older, vintage or economy microscope functional.
We have sources for any parts needed to keep your equipment serving you.
More About Interstate Microscope Co. >
Microscope Sales
Interstate Microscope is an authorized dealer with Accu-Scope, Seiler and other laboratory equipment manufacturers and suppliers. We can provide you with competitive pricing on microscopes, parts or accessories.
Accu-Scope Microscopes
Seiler Microscopes
We have sources for new and used equipment and parts.
We can find what you need.
Microscope Sales >
Microscope Parts & Accessories Sales >
Autoclaves and Sterilizers
Interstate Microscope has been servicing and repairing autoclaves since 1990. We sell new and refurbished autoclaves. We provide loaner autoclaves.
Service and Repair
New and Refurbished Sales
Loaner Autoclaves
We can find what you need.